This piece is written by the recently departed (from BookBar, not her mortal coil) Allie Levy, our former events coordinator. She decided it was time to move on to bigger and better things, but hasn't forgotten her small-time pals here in Denver.
Near the end of my last shift at BookBar, I opened up a fresh box of advance reader copies and found Louise Erdrich's upcoming novel Future Home of the Living God (Nov. 14, HarperCollins). I flipped over the book, and the words "dystopian thriller" popped off the back cover.
What.
If you've read Erdrich, Wikipedia-ed her, or pretty much ever spoken to me about books, you may know that she is best known for her meaty, character-driven novels, many of which take place on a Native American reservation or feature Native characters. She tackles heavy subject matter with gorgeous prose, only occasionally dropping a hint of magical realism into her otherwise fairly grounded narratives. A dystopian thriller is quite the departure from her usual style.
This departure came at an interesting time for me, as I was preparing to leave BookBar for new adventures. So, in honor of Future Home of the Living God's publication date next Tuesday, I present you with six literary departures by some of our most celebrated authors. May these authors' willingness to shake things up embolden you to take some risks of your own!
Future Home of the Living God by Louise Erdrich
When evolution begins to work in reverse, pregnant women face being detained in prisons and hospitals. Cedar Hawk Songmaker, a 26-year-old woman of Native descent raised by white Minneapolis liberals, goes into hiding to conceal her pregnancy. Erdrich keeps the hallmarks of her style—Native American characters, a tension between life on Native land and non-Native lands—while writing in a new genre. The result is an uncharacteristically fast-paced, strikingly human, novel about reproductive rights and police states—a warning coming at an all-too-timely moment.
Sweet Thursday by John Steinbeck
Perhaps less a true departure for Steinbeck than a departure from what we think of as Steinbeck Steinbeck. No Dust Bowl-devastated tenant farmers or accidentally murdered small animals in this book. Instead, you'll find an endearing cast of characters going about life in the canning district of Monterey, California. It's Steinbeck meets rom-com as the denizens of Cannery Row play matchmaker for the town's marine biologist, Doc, and the object of his affections, Suzy. Sweet Thursday is one of three Steinbeck novels set in Monterey, so pick up Cannery Row or Tortilla Flat for more seaside antics.
What I Talk About When I Talk About Running by Haruki Murakami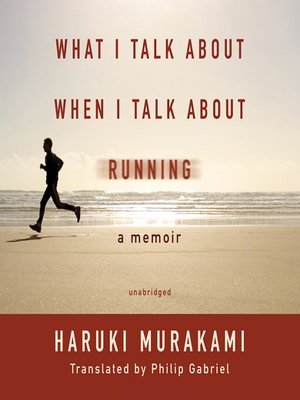 What I talk about when I talk about Murakami is: literary sensibility, missing cats, and high-concept narratives with threads of pop culture. But this book—Murakami's first and only memoir—is training log meets writing memoir. A collection of musings chronicling the writer's training for the New York City Marathon, What I Talk About When I Talk About Running is the stream of consciousness you wish you had during your long runs.
The Buried Giant by Kazuo Ishiguro

Ishiguro is known for the wide-ranging subject matter of his novels, but his most recent novel, published in 2015, is the Nobel Prize-winning author's "weirdest, riskiest, and most ambitious" book, according to the New York Times. The Buried Giant tells the story of an elderly couple that embarks on a quest across a mythical England filled with ogres, dragons, and warriors to find their estranged son. A guilt-free fix for your fantasy cravings.
Manhattan Beach by Jennifer Egan
Egan's first work of historical fiction, Manhattan Beach is not quite the novel that many of us expected from the Pulitzer Prize-winning author of the genre-bending, nonlinear A Visit from the Goon Squad. Set in New York City during World War II, Manhattan Beach tells the story of Anna Kerrigan, who becomes the first female diver at the Brooklyn Navy Yard. After a chance encounter at a nightclub, Anna, who spends her days repairing American ships before they go off to battle, begins to understand the reasons for her father's disappearance years before. The uncharacteristically conventional novel earned Egan a spot on the 2017 National Book Award longlist.
Lincoln in the Bardo by George Saunders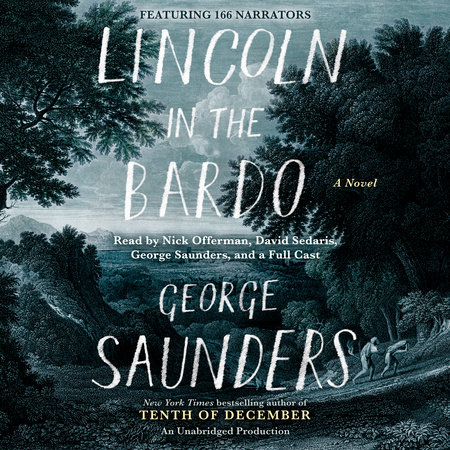 Prior to this year, George Saunders earned critical acclaim for his short story collections and novellas, which are occasionally satirical, often tinged with sci-fi, and always thought provoking. In Saunders' first full-length novel, Lincoln in the Bardo, which won the 2017 Man Booker Prize last month, Abraham Lincoln mourns the loss of his 11-year-old son, Willie, who finds himself in a strange purgatory with his fellow ghosts. The novel is really only a departure from Saunders' previous works in terms of form and length. This weighty and weird work of historical science fiction, written partly in play form, feels right at home among Saunders' offbeat opus.
Allie Levy no longer works at BookBar, but her spirit will there ever linger.